AKC puppies with full breeding rights (puppies are sold as pet quality, they have champion bloodlines, you will have full registeration, there is NO extra fee to have full registeration.
Our Dogs LIVE in the house with us, sleep on our bed and go everywhere we do.
Puppies will be seen by a vet & have their 1st shots and be wormed and come with a puppy starter pack of supplies (see pictures on this page, color and style may differ as I buy what is available)...puppies do NOT leave until at least 8 -10 weeks of age.

Hopefully will have 2 litters this fall.
Variety of color possibilities: all puppies have dobie, liver and blue parti or solid color in their bloodlines.
we ask for a $100 deposit to hold the puppy of your choice, the balance is due in cash before your puppy is allowed to leave~~
Once you put a deposit on a specific puppy, that puppy is NO LONGER available to another family. If you decide you no longer want the puppy it may have missed out on a great home.
NO REFUND if you change your mind due to puppy changing color, or any other reason you may have.
IF when we take the puppy in to our vet for shots & first worming and he discovers a heart murmur or hernia you would be notified and offered your deposit back or puppy at a reduced agreed upon price.
It is common for Shih Tzu's to have stenotic nares, meaning narrow nostrils ~ we make NO guarantee your puppy will not have this problem as it is common in flat nosed breed of dogs.
We send a video clip or photo at least once a week so you can watch your puppy grow and see littermates.
Planning to breed JR & Shiloh...
AKC female puppies with full registeration $1100
AKC male puppies with full registeration $900
Planning to breed JR & Magic........
AKC female puppies with full registeration $1100
AKC male puppies with full registeration $900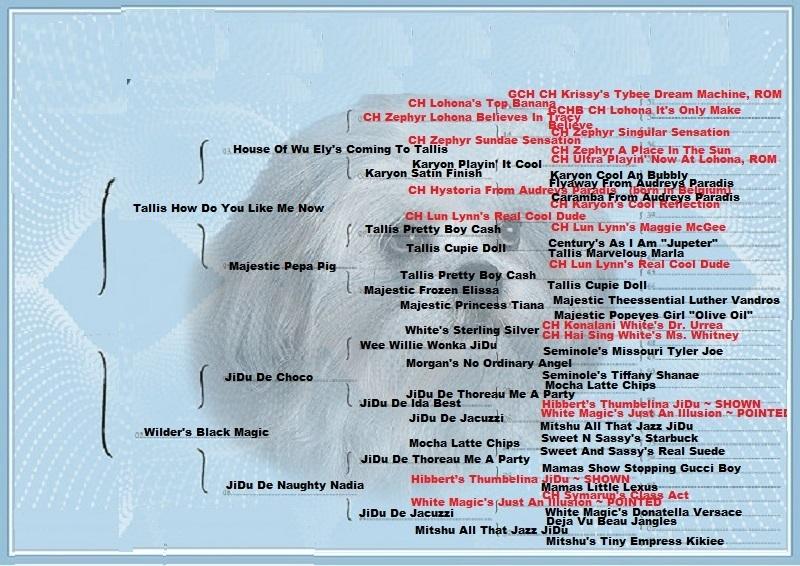 Puppy Starter Kit that comes with EACH Puppy include:
colors may vary with the blanket, toy, food & water bowls, tote bag, puppy chow, flea comb, book, refrigerator magnet, etc. I also include a 20 page photo book that has photos of parents, grandparents, etc. for your puppy along with a 4 generation pedigree. Show Champions listed in red when known.
5 generation pedigree posted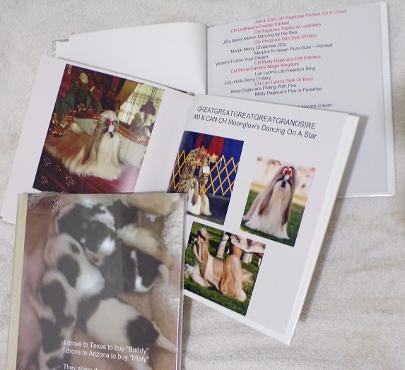 20 page personalized photo book of the
dogs in your puppy pedigree & show titles when known printed in red.
Puppy blanket (color and patterns vary), soft plush dog squeaky toy, flea comb, food and water bowls (styles vary) & starter supply of puppy chow.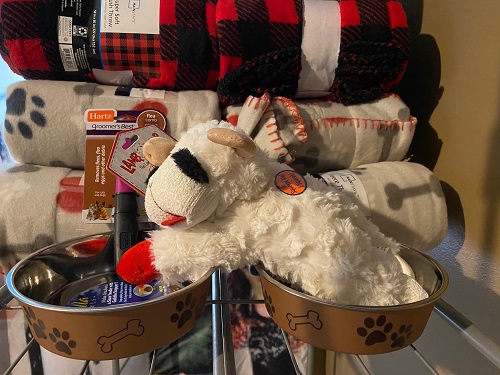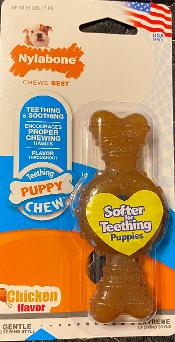 Included is a nylabone chew toy for your puppy.
When they are teething you will love this.
At a yard sale I was lucky enough to have found a lot of Shih Tzu books ~~I will include one of these books in with your puppy package until they are gone. Can't gtd which book you will get, but they all have good information.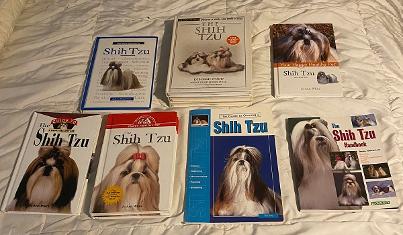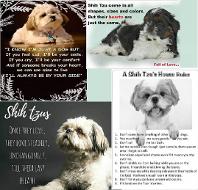 I have 4 different refrigerator magnets (approx 4"x6"), random which one will end up in your bag.
To the right is the puppy shampoo, can't gtd which one will be in your starter bag.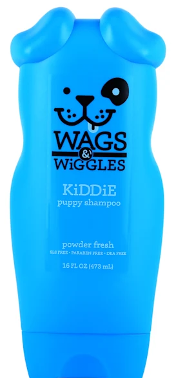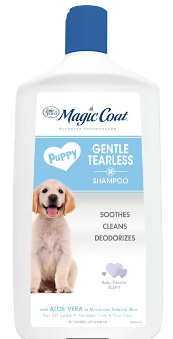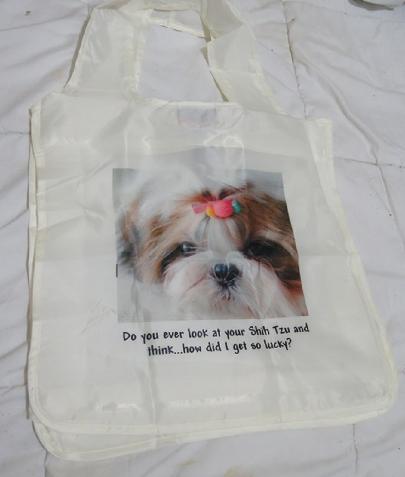 Tote Bag ~~ this is a reusable shopping bag (in California you had to bring your own to the store or buy a shopping bag for your groceries) so I had some made up to put your puppy starter pack in and it would also be useful afterwards. Have several different images and some are canvas totes.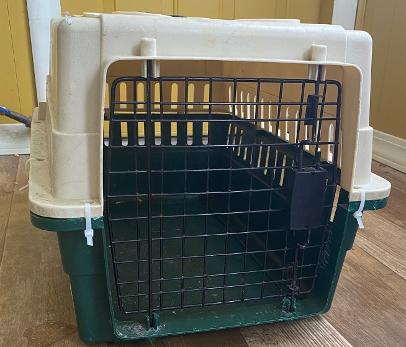 From when we use to deliver puppies we have a few crates ... we used auto zip lock ties instead of screws.....will sell a crate for you to take your puppy home for just $15.00 each until they are gone.