AKC puppies with full breeding rights (puppies are sold as pet quality, they have champion bloodlines, you will have full registeration)
Puppies will be seen by a vet & wormed and shots started and come with a puppy starter pack of supplies (see pictures on this page....usually have a couple other surprises included in the starter pack)...puppies do NOT leave until 8 -10 weeks of age. We can usually help with delivery....sometimes we have trips planned to Arizona, Texas and Wyoming (just ask).
1 Male still available
"Misty" was bred to "Dusty" ~~ puppies arrived Dec 14, 2019
full AKC ~~ $650 and I deliver to Arizona as I am making a trip to Texas
SOME of the puppies will turn to gold & white like Dad, some stay black & white like Mom
5 females pictured at 12 hours 3 males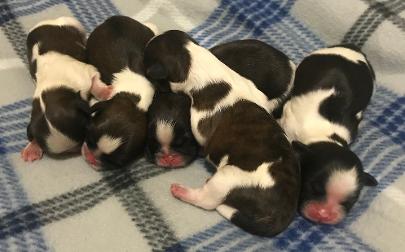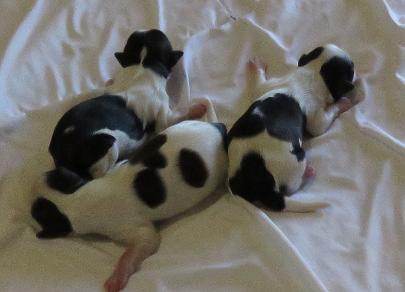 Male puppy ~~ Brown Collar ~~ his coloring appears to be still black & white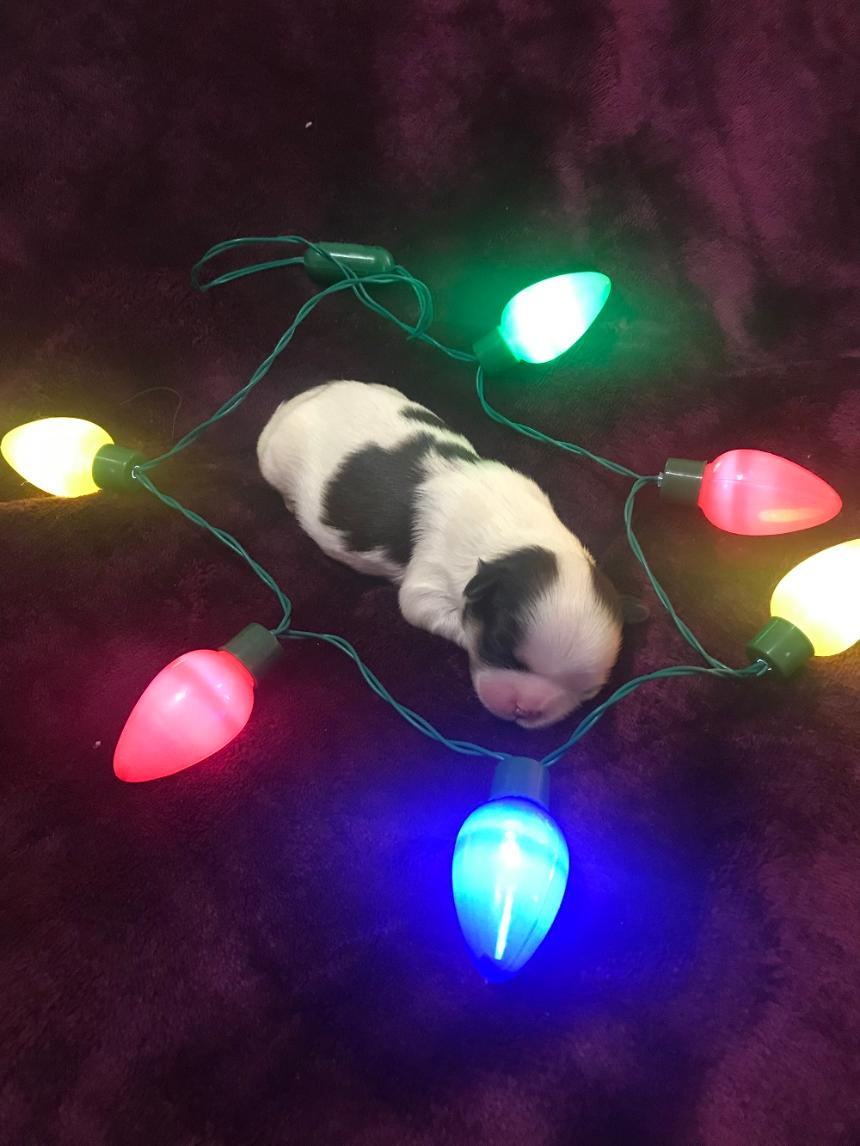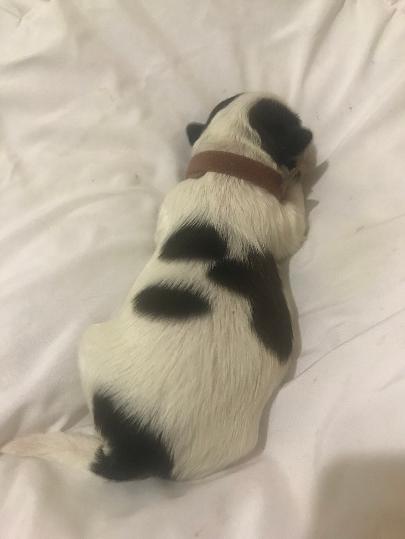 Puppy Starter Kit that comes with EACH Puppy include:
colors vary with the blanket, harness, food bowls, bag of puppy chow, etc. I usually have a few other items included also...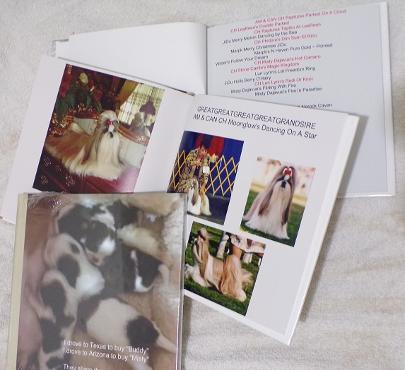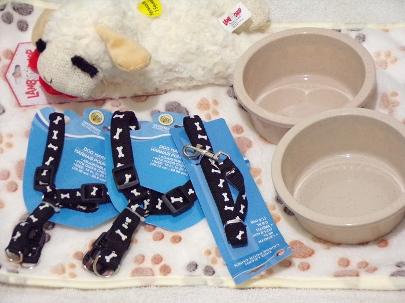 20 page hard cover bound photo book that includes 4 generation pedigree for your puppy (AKC show champions listed in red) includes photos of sire, dam, etc.
Puppy blanket (color and patterns vary), soft plush dog squeaky toy, harness (small size) with matching leash, food and water bowls (styles vary) & a bag of puppy chow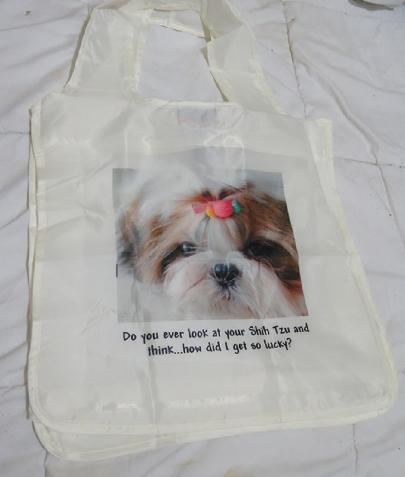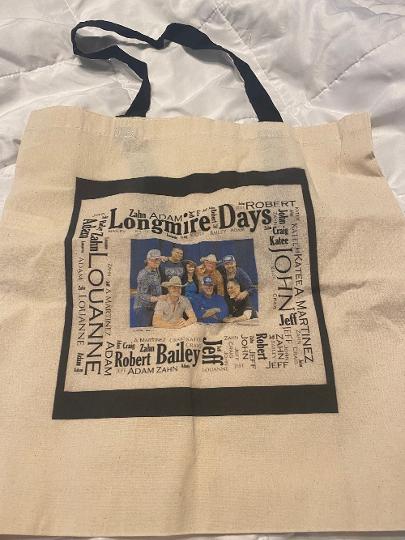 Tote Bag ~~ this is a reusable shopping bag and as you can see comes in different pictures on the front